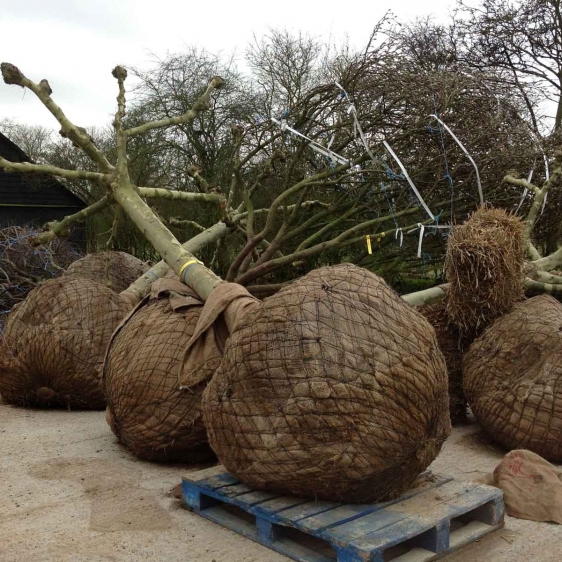 We understand plants
Once the structural elements of the 'hard landscape' have been built we progress to the planting stage. This is when a garden starts to come to life. We have over 30 years horticultural experience and we understand the conditions in which different plants will flourish, preparing the soil to suit the scheme and the prevailing conditions before planting. We know that sensitive planting is essential to the realisation of a designer's vision and take enormous care whether we are re-seeding a lawn, laying metres of hedge or planting the most intricate of borders.
We are flexible in the way we work with designers and can supply all, or some, of the plants for the gardens we build. We have excellent relationships with a number of select nurseries. So, for example, we buy semi-mature trees from companies in Holland or Italy and roses and perennials from specialists in the UK. By working with growers that we trust we are confident that the plants and trees we source are healthy and of superb quality.
Next page