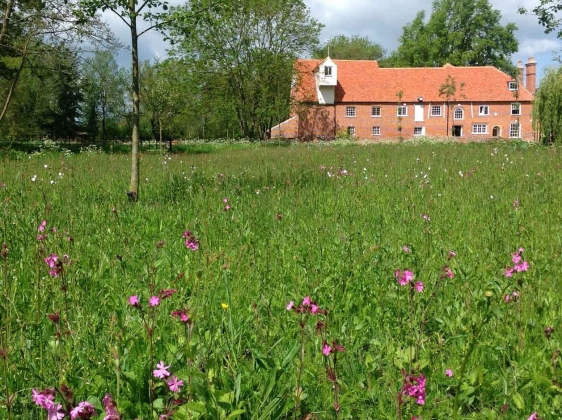 Mill House landscape
This extensive project included a landscape garden, a wildlife area and a formal walled garden – surrounding Grade II listed buildings. Because of the scale of the project we worked in partnership with a firm of builders who handled some of the more structural elements.
Our tasks included: remodelling the main slope running down to a river; laying a new drive bordered by custom-made estate railings and a mixture of beech and native hedging; planting an avenue of semi-mature trees; establishing a low maintenance wild flower meadow; and installing exterior lighting.
Next garden