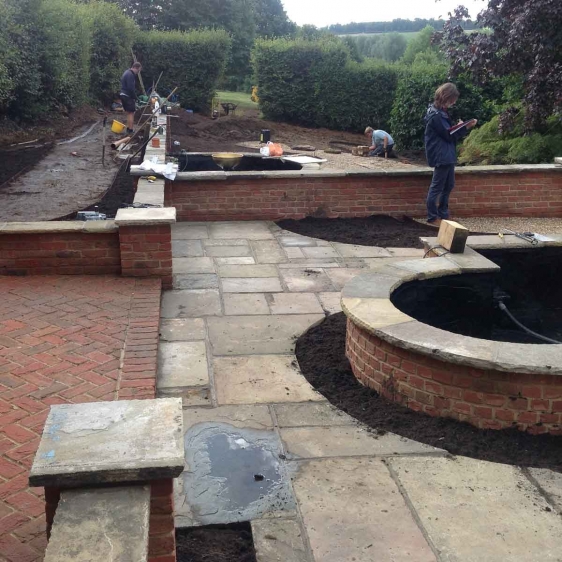 Over 20 years experience
We have been constructing gardens for over 20 years and in this time we have learnt what works and what doesn't. We are used to interpreting plans and drawings in order to achieve the desired finished product. We have built terraces, steps and retaining walls; laid lawns and wild flower meadows; erected pergolas and gazebos; planted perennials, shrubs and trees; constructed walls and gateways; excavated ponds, bog gardens and lily pools; moved driveways and re-modelled hillsides.
We know how to manage the process, calling on the skills of particular specialists when required. We fully understand the logistics of building whether it be a large landscape or a small garden. This not only ensures order on site but also the cost-efficient use of manpower, machinery and materials.
Next page