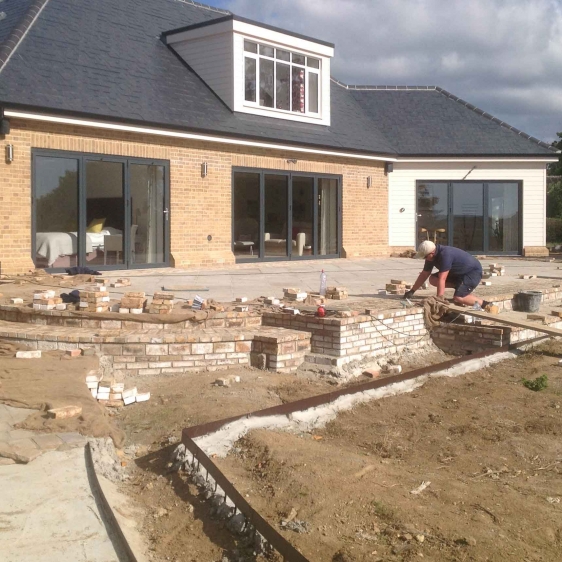 Establishing a new garden
Central to the design of this garden for a new house was a wide terrace with steps leading down to a large lawn. At the sides of the house were more intimate seating areas and at the front an expanse of paving with decorative stone planters. The main terrace featured large radiating curved stone steps which were constructed from hundreds of bricks, each one of which was mitred by hand. The terrace itself was made of Indian sandstone slabs set diagonally. Many of these had to be individually cut to shape so that they perfectly adjoined the surrounding steps.
We take just as much care with planting as we do with construction. Here we had to level and prepare the soil for a large lawn on what had previously been a sloping agricultural field in order to ensure that it not only looked immaculate on completion but would remain so for years to come. Beyond the lawn we planted established silver birches surrounded by informal areas of wild flowers.
Next page