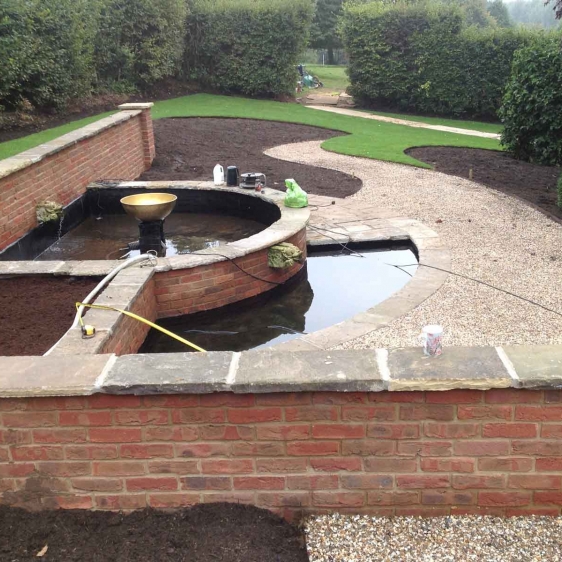 Suffolk water garden
In this garden water surfaced from natural springs at the top of the site. We constructed a series of descending ponds and the water was chanelled from one to another through a series of underground pipes – and eventually into an existing lake at the bottom of the garden. These ponds were linked by stone terraces and brick steps. It was essential that we investigated the site thoroughly and then carefully calculated the levels before commencing work. Once all the 'hard landscaping' was completed we moved on to the planting which included formal box hedging around the main pond complemented by naturalistic stream and woodland plants elsewhere on the site.
We particularly enjoy this type of project which combines problem solving, detailed construction and sensitive planting. To see the completed garden click here.
Next page